Order handling
You can set prices and types of prints yourself.
Cropping photos
Allow customers to crop photos before placing an order.
Online payments
Readily accepted online payment with PayPal.
Delivery handling
Pickup in person, courier, or you can define another way.
What we do?
Main functions
Using this solution is very simple. You don't need to install anything on the client's computer / phone.

The client enters the website from any device by scanning the QR code (or by typing the address into the browser) and can start uploading photos.
Notifications from your own e-mail address
How does it work on the client's side?
Ordering prints
The process of selecting photos itself is super easy. Just select the photos and set their basic parameters.
The photos can also be cropped by the customer immediately before placing the order.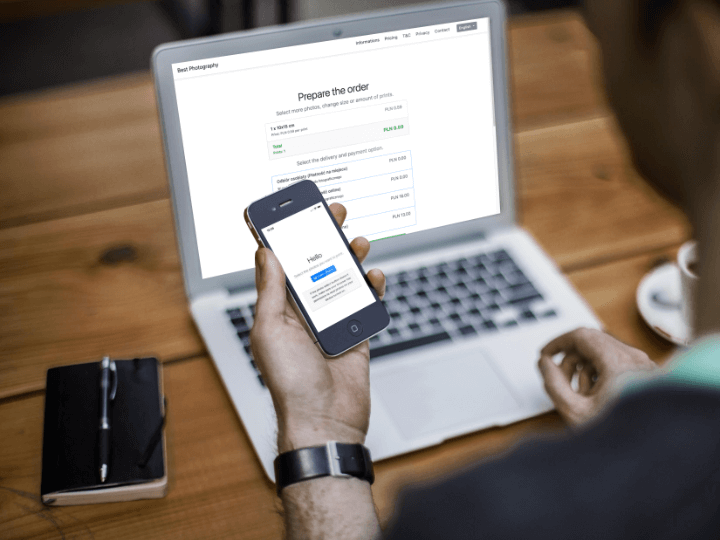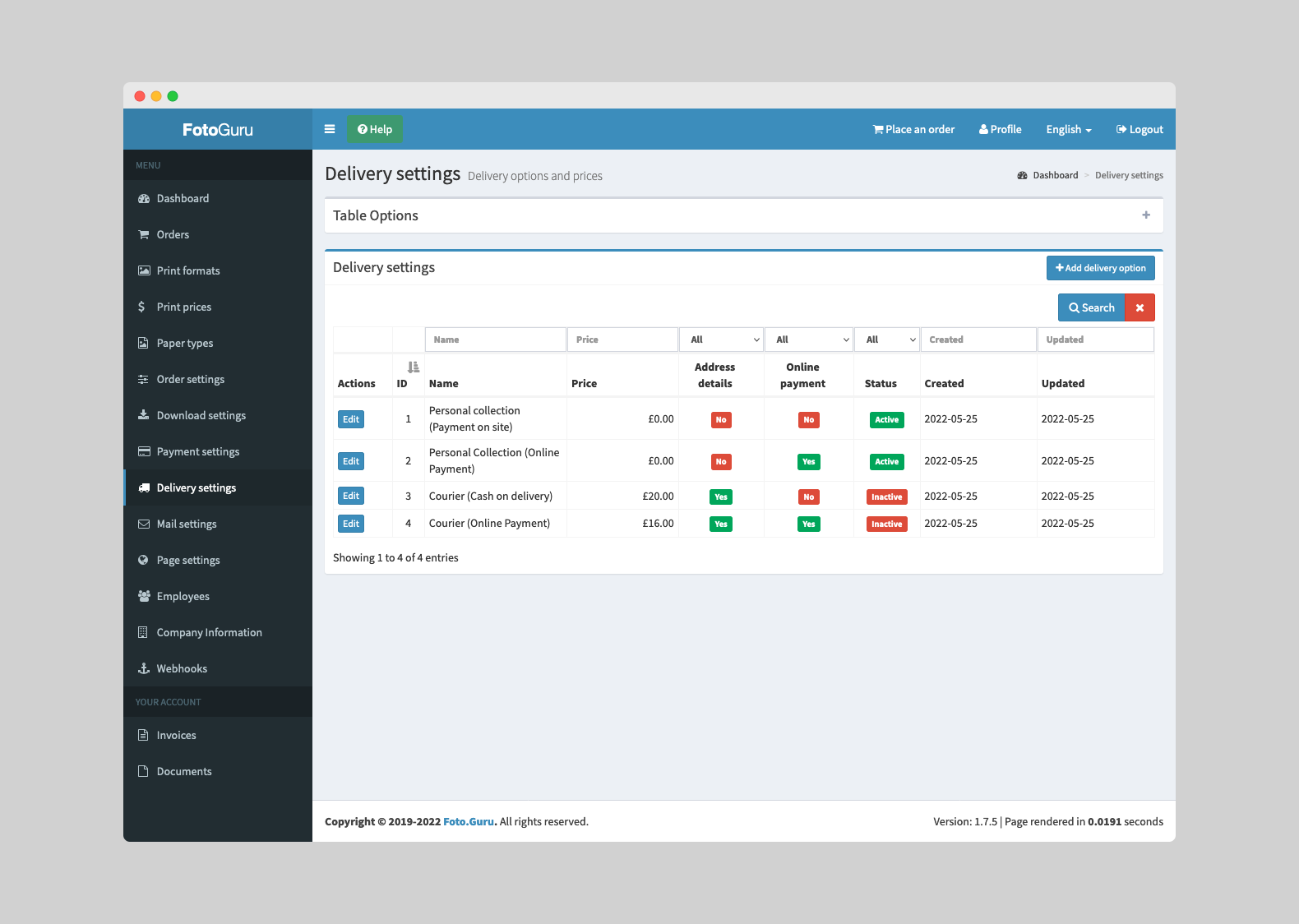 How does this facilitate the work of the photo shop?
Payment and delivery
Customers can place orders from anywhere, so payment and delivery are an integral part of our solution.
You can accept payments through PayPal payment systems. You can also set up an on-premises payment option.
You can also offer shipping via courier etc. or offer pickup at a photo point.
How to receive orders?
Convenient order handling
You can download each order as one ZIP package containing all photos.
The photos are always sorted according to the paper used, the size of the prints and their number.
You don't need an additional photo listing for an order - the file structure tells you everything.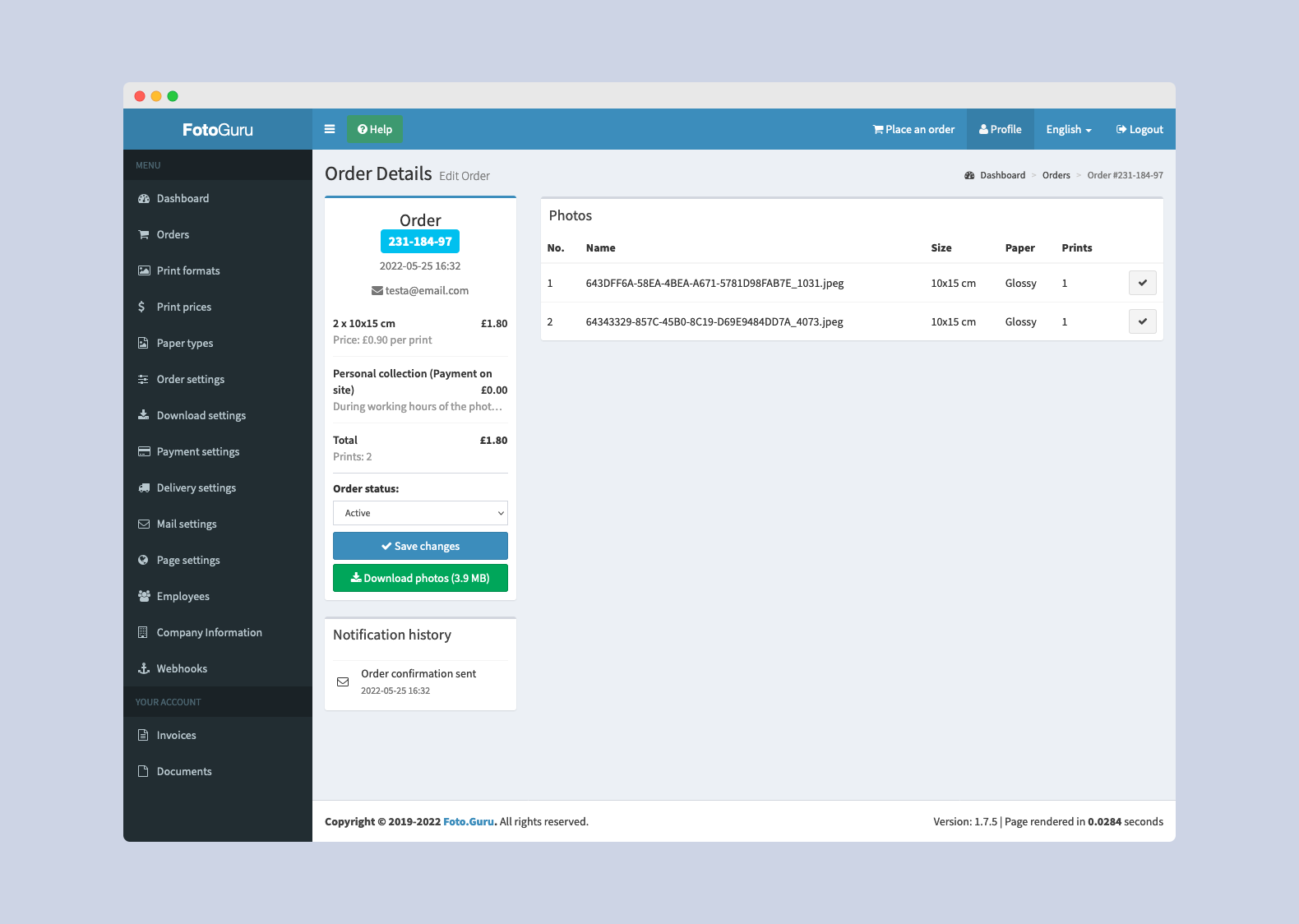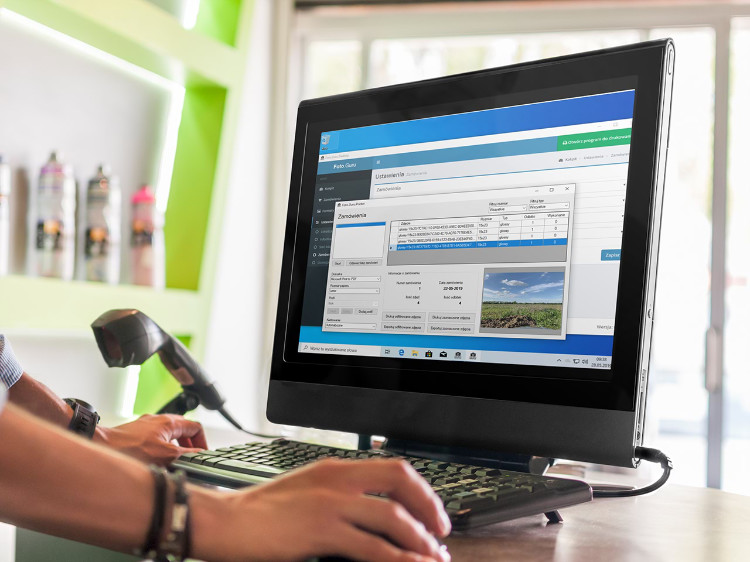 Want more?
PRO version - for demanding customers
Hide our branding - customers won't see anything that points to Foto.Guru.
Start placing orders on your domain and send email notifications from your email address.
Download a unique program that automatically downloads new orders directly to your computer.
Add your logo, change the messages on the welcome page and set extra SEO options.