Blog
White frame option and folder settings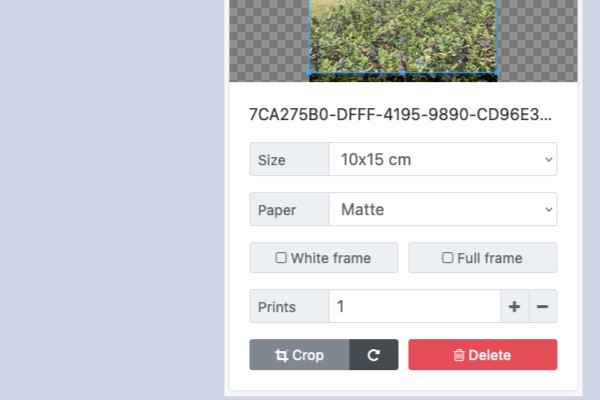 We have introduced the ability to select a white frame for the photo in the latest update. We have also improved the interface, which is now much clearer from the client's point of view.
White frame option
By default, the "white frame" option is turned off, as we know that some photo facilities have already implemented this feature. Usually by an additional print format (e.g., "10x15 - white frame"). To activate the white frame option for customers, you need to enable this option on the "Order Settings" page -> "Additional selectable options". You can read more about this in the user guide.
Folder names
Another change is the ability to change the name of the folder in the order (ZIP file with photos). You can do this on the "Download Settings" page. Our default names were not always intuitive to everyone, so now you can change them. You can read more about this in the documentation.
Redirects after payment
The last visible change in this update is the ability to provide a redirect to another site (e.g., a photographer's shop) after payment. We can configure this on the "Payment settings" page. Redirection to the specified address will take place when the payment is successful. Again, you can read more about this in the manual.