Blog
sRGB color profile and other new features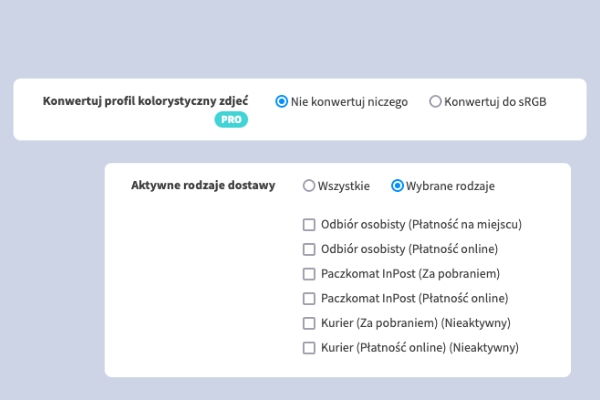 We start this year with three new features in our system. The first is responsible for converting color profiles for photos, the second allows you to select active delivery methods for your price profile, and the third introduces a major update for the automatic photo downloader.
Color profile conversion to sRGB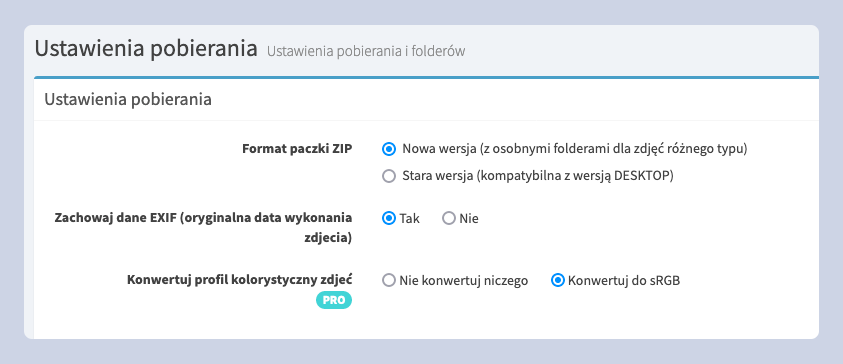 Customers sometimes upload photos from various sources, not necessarily directly suitable for printing. In response to your requests, we have added the ability to automatically change the color profile for photos to sRGB.
You can read about the details in user guide.
Active delivery types

We have introduced changes that allow you to select active delivery methods for a given price profile. This allows you to offer an even more flexible offer, targeted to specific customers.
See user guide for more details on this topic.
Changes to Foto.GUI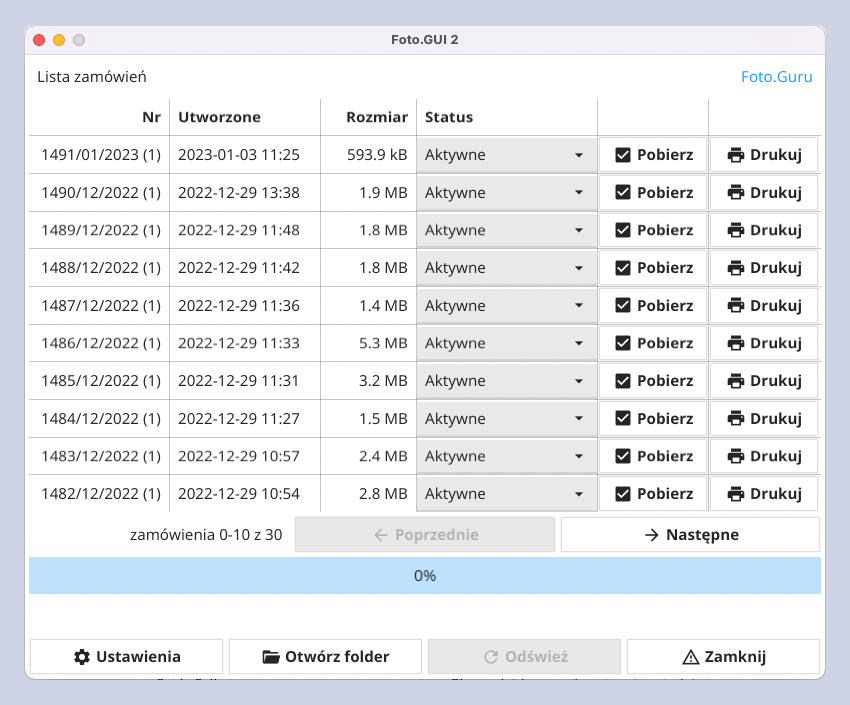 We have made further improvements to our photo downloader:
Improvements in order downloading (now, even with many orders to download it is done smoothly).
Easier order list navigation (we added clear paging of the order list).
Ability to choose the license with which the program will work (useful when you have more than one independent point where you can print photos).
You can download the new version of the program, as always, by clicking on the "Download Windows version" button in the cockpit (right under the list of licenses).