Blog
Foto.Guru PRO version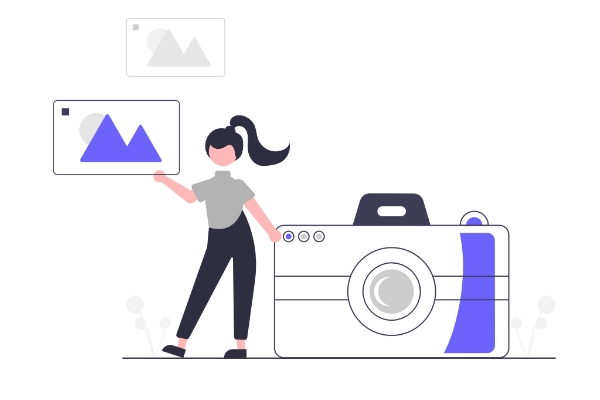 Last weeks were hectic for us. As previously announced, we have been working on new features. The PRO version is the result of this work. What does it contain?
White-label function,
Possibility to use your own domain,
Program to automatically download orders,
The ability to use your own e-mail address to send communications.
… and some other features
White-Label option
What is the White-Label option? This is perfect for those who want to take care of their own brand. It keeps all links to Foto.Guru hidden. Your customers will not know you are using our software.
Combined with other options such as your own domain name or mail server, you can brand the whole ordering process with your own brand.
Adding your own domain
The possibility to add your own domain was essential to many of you. So we are delighted that we can finally offer you this possibility.
Until now, the address of "your" website for uploading photos was, for example, https://app.foto.guru/ox - from now on, you can set it up on your own domain, e.g., https://orders.my-company.com.

The integration is straightforward and allows customers to place orders from a domain or subdomain you own by setting a CNAME record.
Additionally, you will receive a free SSL certificate from us to secure the communication.
You can find detailed information about connecting your own domain in the user guide.
Sending mail from your own address

With the introduction of SMTP settings, you can now send all notifications to your customers from your own e-mail address.
Apart from this, you can also attach your own logo to each message. This will definitely have a positive impact on the perception of your brand. You can find more information about this in the user guide.
Program for downloading images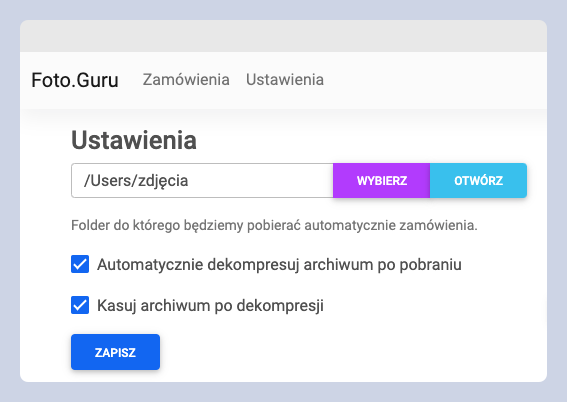 Foto.Guru GUI is a program that will automate the order retrieval process. Once started, it will automatically download orders from the server and decompress them to a predefined location. Then, all you have to do is print.
Please contact if you are interested in using it.
…and some other features
The PRO version also allows you to add your own logo to the site and change the text customers see on the homepage.
In addition, it gives you control over SEO options such as indexing the page, setting keywords, and page description.
We invite you to test
All our active customers get free access to the PRO version for 2 weeks. After this time, you can decide if you want to continue using the additional features or stay with the Basic version.