We start February with long-awaited changes. Starting today, you can set up discount coupons for your customers.
Coupon codes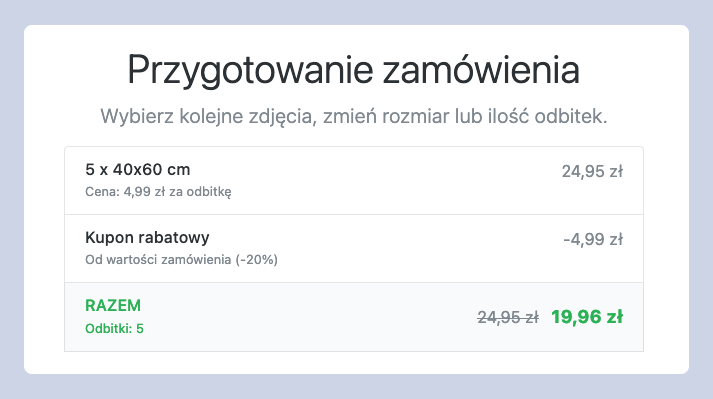 Discount coupons have been a frequently discussed topic, so we decided to introduce them.
It is possible to decide whether the coupon will be an amount or a percentage - it is always calculated on the value of the order (without delivery costs).
In addition, it is possible to specify what value the order must have in order for the coupon to be taken into account.
It is also possible to specify the expiration date of the discount coupon and the number of its uses.
You can read about the details in the user guide.