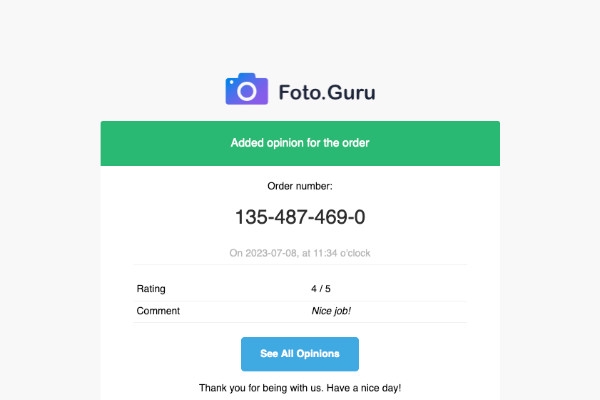 We have introduced a new option: Customer Reviews, available for all types of accounts.
This new feature allows you to collect feedback from customers after an order has been completed.
This allows you to track whether customers are satisfied with the service and respond if necessary.
How to enable Customer Reviews?
In the Customer Reviews tab, enable the Enable customer feedback option.
If the order changes the status to Done, an email will be sent to the customer after 2 days to add feedback on the order.
The customer has 10 days to add their feedback. After this time, the URL used to evaluate the order will expire.
If the option Enable notifications of new feedback is enabled in the Customer Reviews tab, you will be notified whenever a new review is posted.
All customer reviews can be viewed in the administration panel.